Home
Sometimes when I'm drained out from crit, I would go home and lay in my bed, then maybe imagine myself riding a bike through those mazes filled with humid gasoline air. As I swerve between the cars and people around me, I close my eyes to smell the steam from the rusty bento stand, and I hear the "maiden's prayer" playing from the garbage truck.
Selected by Society of Illustrators Los Angeles!
Road Rage
Personal Project, a "self portrait"
Advertisement Poster
Advertisement assignment for a fictional product: Cuticura Ointment
Into the Real World
Research Lab
Illustration for a startup focusing on learning, teaching and researching.
Encyclopedia of Taiwan
These are mock pages from a book idea I have on everything Taiwan! stay tuned!
Giant Steps–John Coltrane
A personal tribute to John Coltrane's composition "Giant Steps"
Newsstand
Based on the ones I see everyday in NYC
Cover for The Drummer's Journal
I was commissioned to do a cover for the issue 17 of The Drummer's Journal, based in UK.
Catwalker
Personal Piece, Risograph Print
Canned Food Fest Poster
Poster for an event at Dave's Tavern
What is Life?
Alternate History
Spot Illustrations for personal project.
Breaking the Rigid Grid
Illustration for New York Times on Serena Williams vs tennis umpire.
Shovel, Knife, Story, Ax
Header Illustration for Longreads. You can read the article here
New Food Waste Law in Austin
Editorial– "SXSW Helps Austin Break Ground with Its New Food Waste Law" read article here
Map of East Williamsburg
Personal Project to commemorate my first home in Brooklyn.
New York Times–Smarter Living
Illustration for New York Times' column "Smarter Living" on how to finish the work one started. Read here
Lucky Superstitions in Hong Kong
Header illustration for Culture Trip: " 7 Superstitions That Still Shape the Lives of Hongkongers Today"
Museum Trip
King Dave III fights off evil robots
Personal Piece inspired by medieval paintings.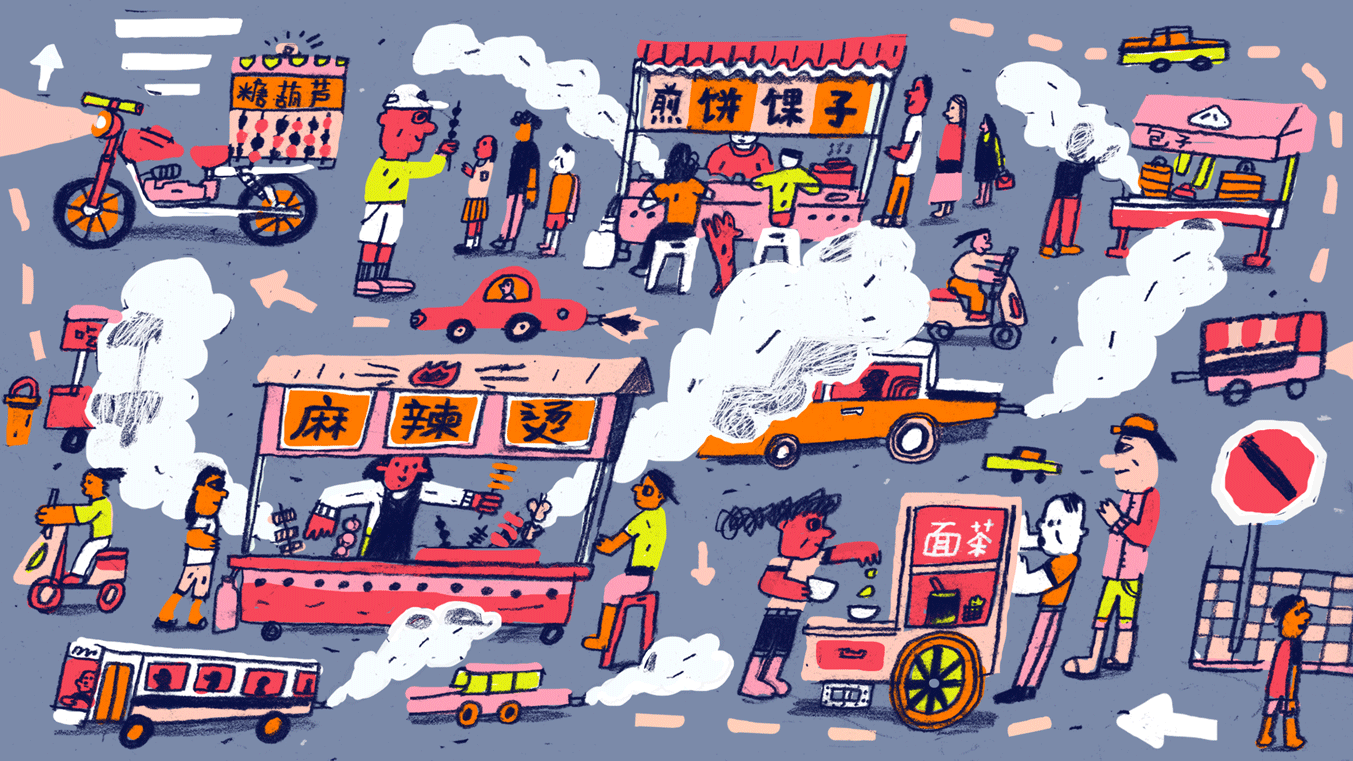 Food Stands in Beijing
Header and Spot Illustrations for CultureTrip about the street food in Beijing and their slow disappearance under the threat of city ordinance laws.
Illustration for NYT Open
New York Times Article: "Faster and Lighter: Moving Ad Tech Server-Side"
Read article here
Encyclopedia of Taiwanese Street Food
A delicious list of descriptions soon to come with this piece!
Planadvisor June 2018
"Key Partnerships" – On expanding your clientbase.
AD: SooJin Buzelli
"15 Bucks and less, NYC."
Personal. Mock magazine page on my favorite cheap eats in New York City.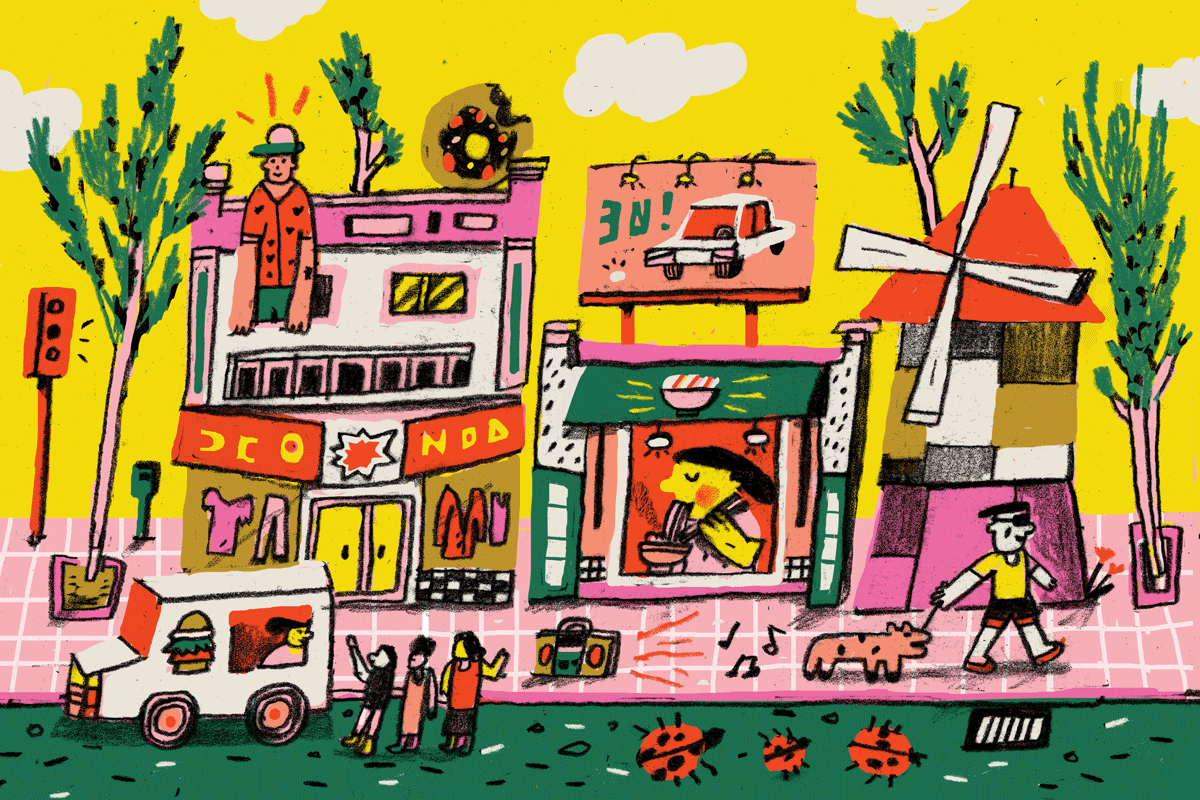 101 Things to love about Oakland
Header and Spot Illustrations I did for curbed!